The theoretical learning center group of the party committee of the jujube ore rubber company conducts collective study
2022/04/16 10:12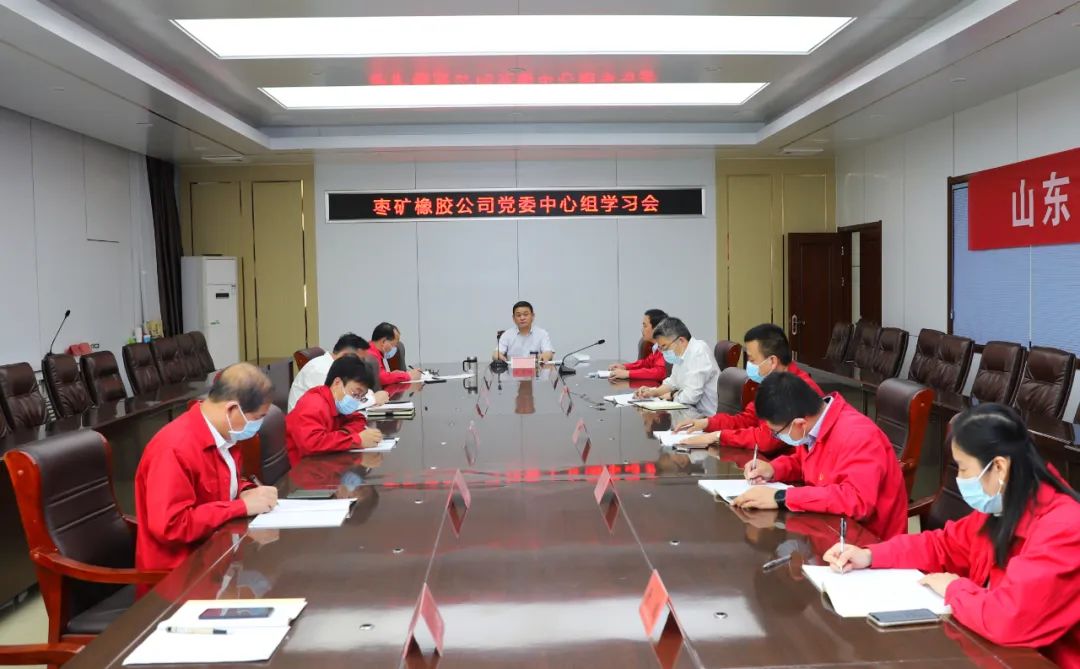 On April 15, the theoretical learning center group of the party committee of Jujube Mineral Rubber Company conducted a collective study. Earnestly study the spirit of the March 31 national video and telephone conference on production safety, the spirit of the work conference on improving the party's work style and building a clean and honest government at a higher level, and the regulations on the work of petitioning.
Wang Yichen, secretary of the party committee of the jujube mineral rubber company, presided over the study meeting and made a speech. He demanded that we should adhere to the principle of prudence and consistency, and make overall plans to grasp the prevention and control of the epidemic and the work of safe production. Always maintain a high degree of vigilance like walking on thin ice, firmly adhere to the principle of "one is stable and stable, one loss is nothing", resolutely achieve responsibility and re-compaction, action is not slack, and measures are not relaxed, resolutely fight and win the battle of epidemic prevention and control, effectively guard the bottom line of safety, and ensure that epidemic prevention and control and safe production are "grasped with both hands and two hands".  
Wang Yichen stressed: It is necessary to clarify the path and tasks, strengthen confidence in victory, and do a good job in "reversing losses and extricating difficulties." Driven by the study and implementation of the spirit of the second quarter work conference of the group company and the rubber company, adhering to the work style of "strict, meticulous and fast", we will coordinate and promote the implementation of key tasks such as Fengyuan transfer board listing, product structure optimization, quality improvement, cost control, product research and development, marketing, brand building, collaborative effect creation, technological transformation and expansion, risk prevention and control.
Wang Yichen demanded that we should persist in taking the staff and workers as the center, gather people's hearts and warm people's hearts, and improve the happiness index of the staff and workers. Take the maintenance and protection of the fundamental interests of employees as the starting point and foothold of all work, pay close attention to the work life of employees, implement the requirements of accurate assistance + inclusive services, and solve the problem of "urgent difficulties and expectations" of employees with heart and soul.
Members of the company's leadership team and other members of the theoretical learning center group of the party committee participated in the study.
(Liu Qiwei , Ma Deling)