BAYI RUBBER companies carried out emergency drills for epidemic prevention and control
2022/03/30 20:02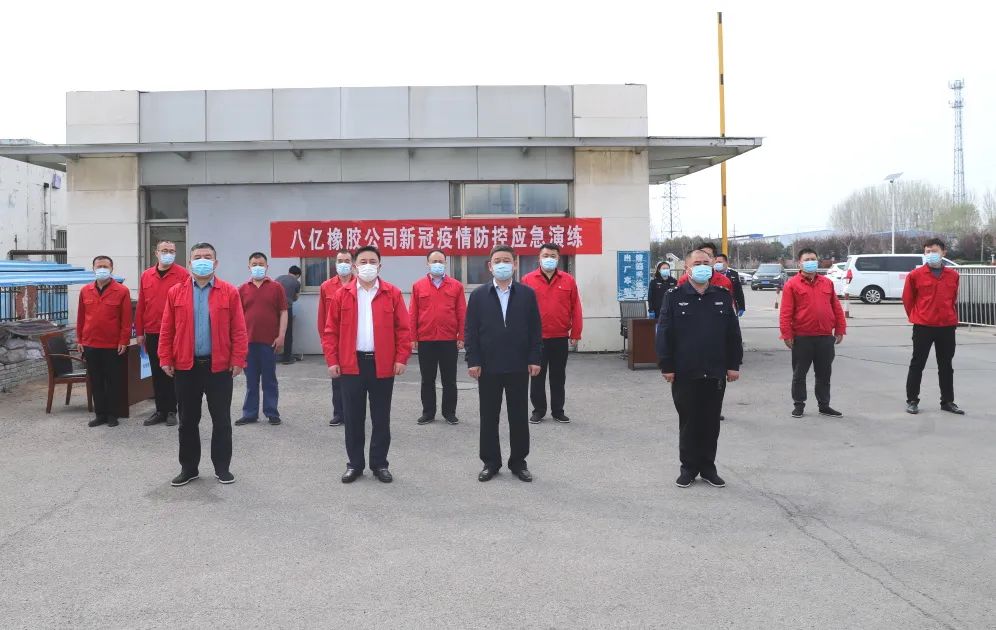 In order to improve the emergency response capacity of epidemic prevention and control and comprehensively do a good job in epidemic prevention and control, on March 30, BAYI RUBBER companies organized an emergency drill for epidemic prevention and control. Wang Yichen, secretary of the party committee of Zaomine Rubber Company, Xu Yunjie, deputy general manager, and personnel of relevant departments attended.
The drill simulation found that the body temperature of an employee who was about to enter the factory was abnormal, and it was suspected that the symptoms of the new crown pneumonia were pre-existing. In accordance with the emergency response process for epidemic prevention and control, after receiving the report, the dispatching command center and the main leaders immediately launched the emergency plan for the prevention and control of the new crown epidemic, and the medical team arrived at the scene for a comprehensive inspection at the first time and transferred the employee to a temporary isolation room. At the same time, the members of the logistics support and on-site vigilance were quickly put in place, the on-site vigilance was isolated, the all-round elimination was carried out, the closed management was implemented, and it was strictly forbidden to enter the scene of the incident. After the emergency sealing and control, immediately reported to the superior unit and the epidemic prevention and control command center, the CDC medical staff to the factory for diagnosis and treatment and nucleic acid testing, and sent the parties to the centralized isolation point, after isolation diagnosis of common cold, the drill was announced to be over. The whole process was quickly responded to, orderly and decisively.
The drill, in strict accordance with the relevant procedures of epidemic prevention and control emergency response, efficient linkage and close cooperation, tested the practicality and operability of the emergency plan, and achieved the expected effect and purpose.
(Liu Qiwei, Ma Deling)